What is SpyEye?
SpyEye is a Trojan (a piece of malicious software) that steals money from people's online bank accounts. Users may encounter SpyEye variants via various infection vectors such as blackhat search engine optimization (SEO), spam, and other malware to infect users' systems. Its main goal is information, identity, and financial theft. When SpyEye first came out, it was thought of as the biggest competitor of another prevalent Trojan called ZeuS.
How does it work?
SpyEye works fast and can automatically and quickly initiate a transaction much faster than an average person manually on the website. This is how banks can tell if SpyEye virus is at work and block its transactions. Therefore, SpyEye's authors are now trying to mimic how a real person would navigate a website to make it more difficult for banks to recognize the attacks.
What is so special about SpyEye?
SpyEye is very tricky because it allows hackers to steal money from online bank accounts and initiate transactions even while valid users are logged into their bank account. It can insert new fields into a website asking for user names, passwords, or card numbers allowing hackers to steal money without victims even realizing it.
How to prevent SpyEye from infecting my PC?
The best way to prevent SpyEye from infecting your PC is to avoid visiting unsafe websites, especially banking websites. Your PC can also get infected via exploits in different browsers. Therefore, you need to install an antivirus solution as the basic protection for your PC and an antimalware solution as the necessary additional layer of protection. Make sure to keep them both updated.
How to remove SpyEye from a PC?
One of the best SpyEye remover is Zemana AntiMalware and you can download it for free (it comes with 15-days free trial). It will detect spyware on your PC and remove it.
However, if you decide to continue using the Trial and do not wish to purchase the Premium subscription at the end of the trial, your Zemana AntiMalware program will disable premium features. All other (basic) features will remain unchanged.
Zemana AntiMalware as a SpyEye removal tool for your PC
If you are looking for a solution that will help you in removing SpyEye, it is important to note that Zemana AntiMalware is compatible with any antivirus software that you might have on your PC and will run alongside it without any conflicts.
Below you can find a guide on how to detect and remove SpyEye with Zemana AntiMalware.
STEP 1: Download Zemana AntiMalware here.
STEP 2: Once download, install the software on your PC. You can do this by double-clicking on ZAM program icon on your desktop or in your download files.

STEP 3: Press the "Scan" button.

STEP 4: When the scan is complete, click "Next".
STEP 5: Restart your computer if you are prompted to do so.
How to avoid SpyEye in mobile banking?
The SpyEye Trojan, which targets online banking details does not only target Windows; it has made its way over to the Android platform as well. The reason for this is that in today's modern world, the number of online transactions we do via our phones increases day by day.
Also, if your PC has already been infected with SpyEye, it can prompt you to install a program on your Android phone in order to access further online banking services. When you install this program is installed, all of your banking SMS messages are intercepted and sent to SpyEye's creators.
If you are looking for a solution that will help you keep your private data confidential, you need to install an updated antivirus solution on your mobile device. The best way to avoid SpyEye or any other malware is to secure your device on time.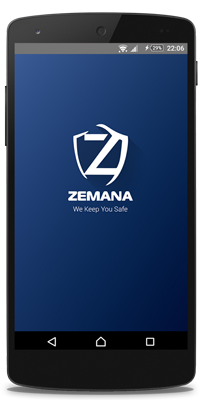 However, in case you have been infected, below you can find a guide on how to detect SpyEye on your phone with Zemana Mobile Antivirus.
STEP 1: Download Zemana Mobile Antivirus here.
STEP 2: Open the UI and press the "Full scan" button.
After the scanning, you will be notified whether your mobile device is clean or not. If it is infected with SpyEye, you can take additional steps and remove it.